Fremont has both practical and strategic location in the Bay Area. It is conveniently located between San Francisco and San Jose, not as expensive as Peninsula, has good schools.
Fremont Neighborhoods:
In general, all Fremont neighborhoods are going up since the last recession, although, not at the same pace. Fremont recently became part of the greater Silicon Valley.

Feel free to reach me to research which neighborhood suits best for your needs.
Below is the map of Fremont Neighborhoods: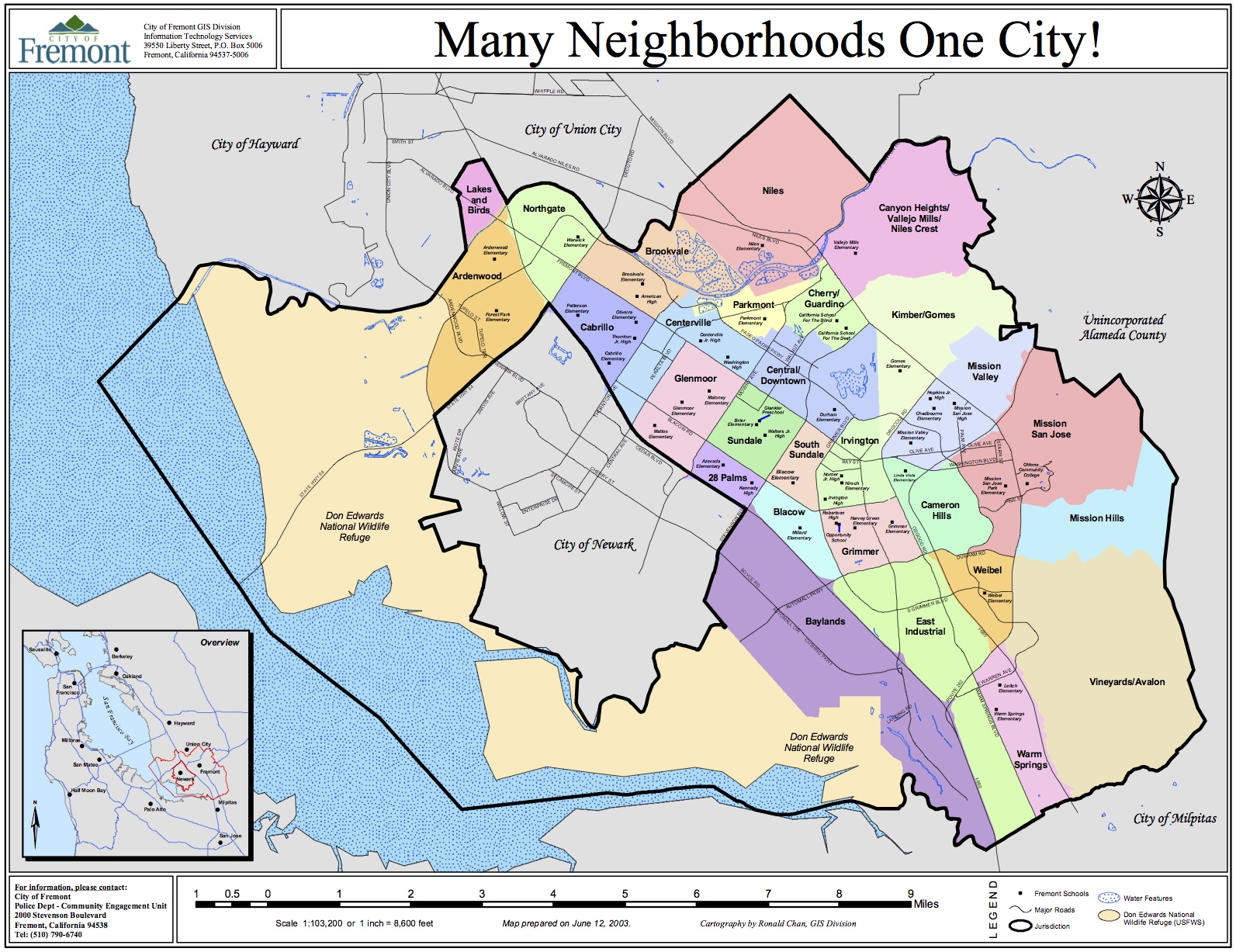 Source


Fremont Schools:

Generally, schools in Fremont are good. All schools came up in API ratings as the demographic shifted in recent years. Fremont School API scores range between 800 to 1000. That said, better API doesn't always mean better school. Consider other factors, such as overpopulation, school administration, and demographics. Fast paced residential construction in Fremont is attracting wealthy residents which overpopulates nearby schools. Overflow students from those families are sent to less populated schools, improving their API scores and increasing the real estate prices around them.
Fremont Elementary Schools With Ratings: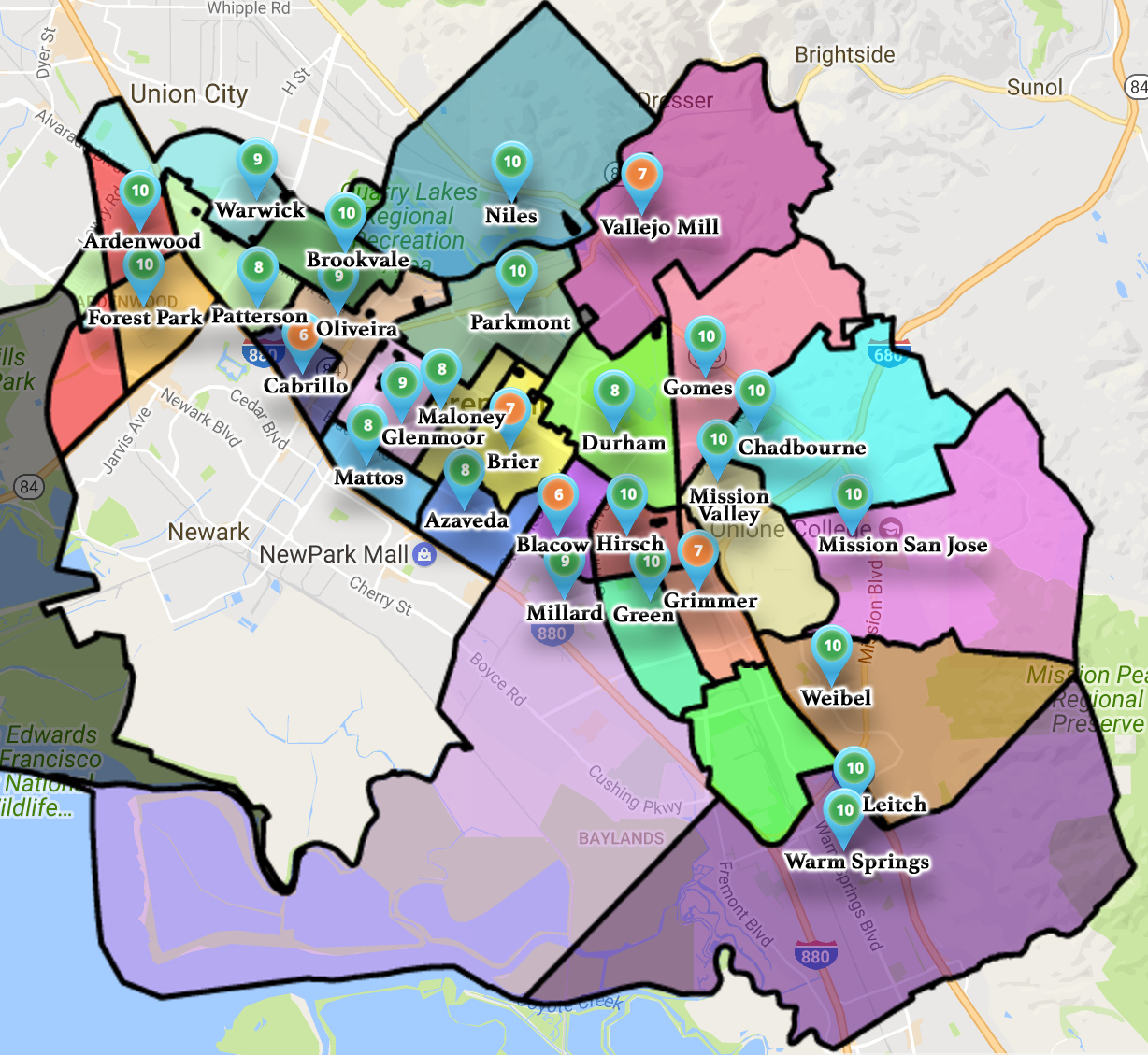 New Elementary School for 750 students on South Grimmer Boulevard and Fremont Boulevard is being built in the Warm Springs Area by the housing developer.
Fremont Middle And High Schools With Ratings: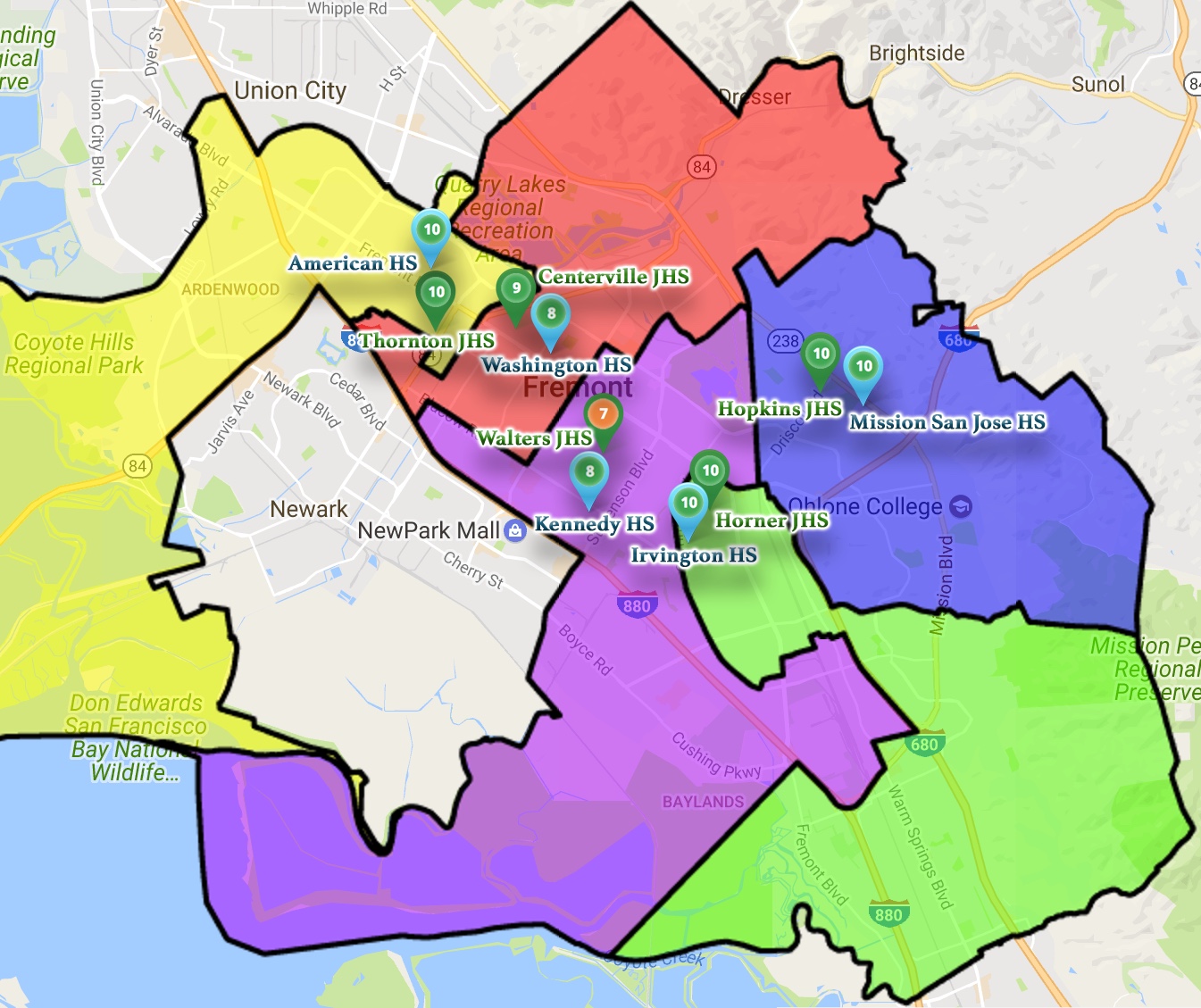 American High School is expanding by adding new classroom buildings. Estimated completion within a year. American HS has a rating of 10 and is located within walking distance from the youth friendly coffeeshops and the ongoing development of the Fremont Artist Walk, estimated to be completed in October 2017.
Stay Connected:
Cell: 415-910-3958
Facebook | Linked In | Yelp

Cal BRE#: 02010731