A rare opportunity to own a historic Queen Anne Cottage in Fremont
Beautifully restored on the outside, remodeled inside, still eligible to be listed in California Register of Historical Resources. Machado House is for sale by the developer Tri Pointe Homes.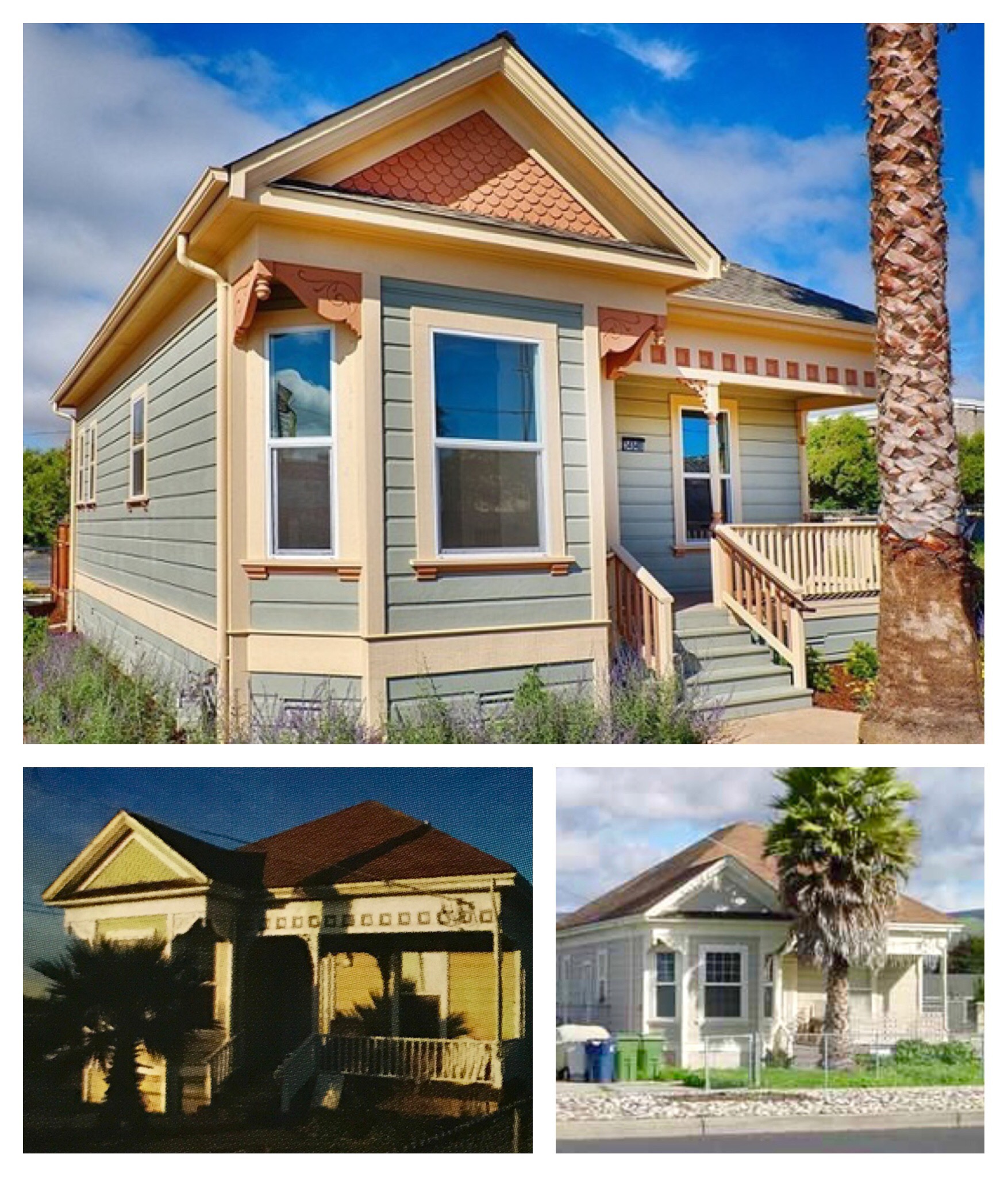 A charming little piece of the past – the historic Machado House – is now set to shine among the townhomes in the beautiful neighborhood in Fremont. The historic home, built circa 1905, was restored by renowned local homebuilder TRI Pointe Homes and serves as a stately reminder of the region's rich history.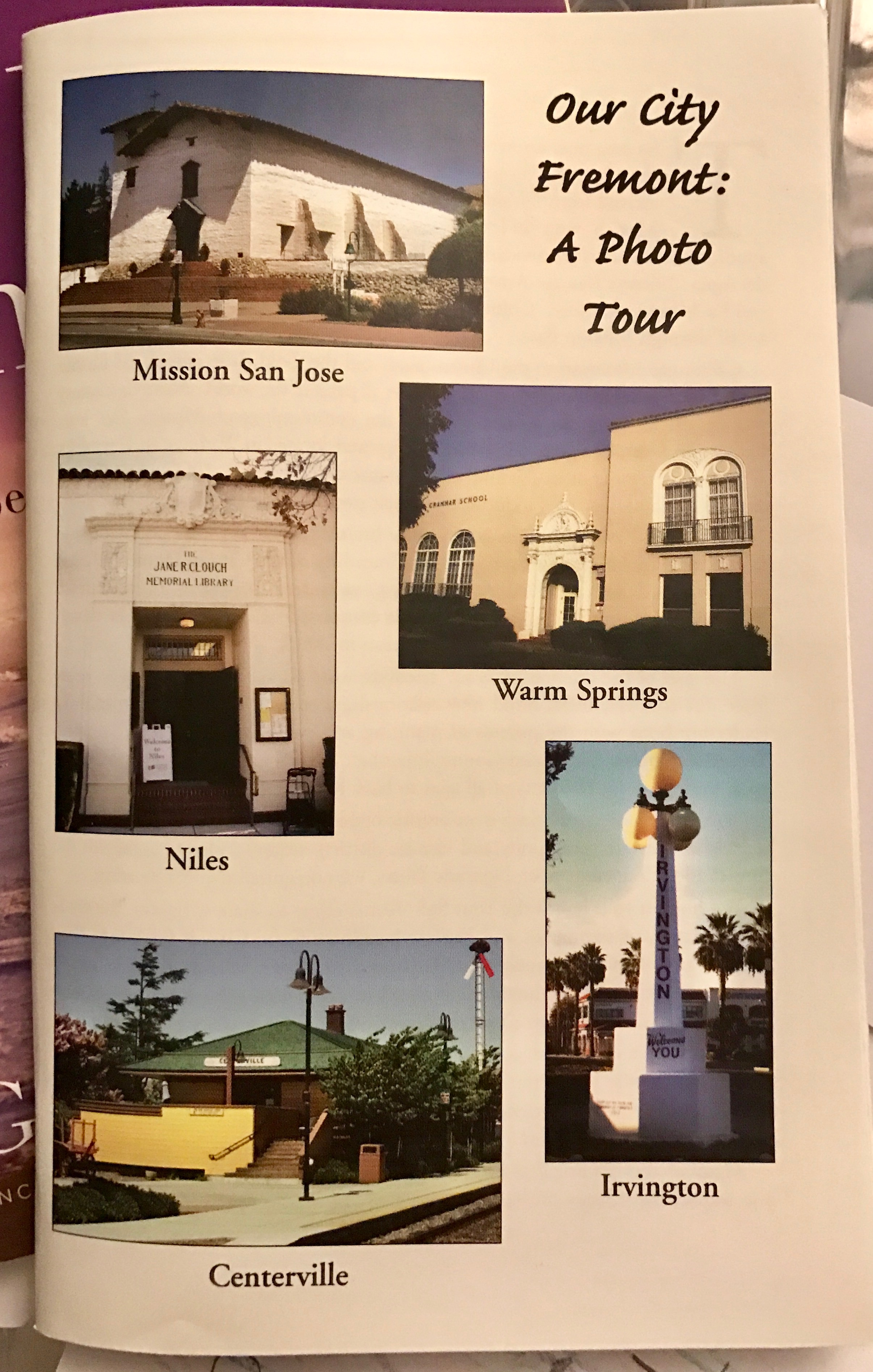 The Machado House has a wonderful story that dates back to early 1900's when it was part of a small string of properties that was recognized as part of a farmstead at the turn of the century.
Machado House in a book I purchased in Niles Silent Film Museum for $5 (Our city Fremont: A photo tour):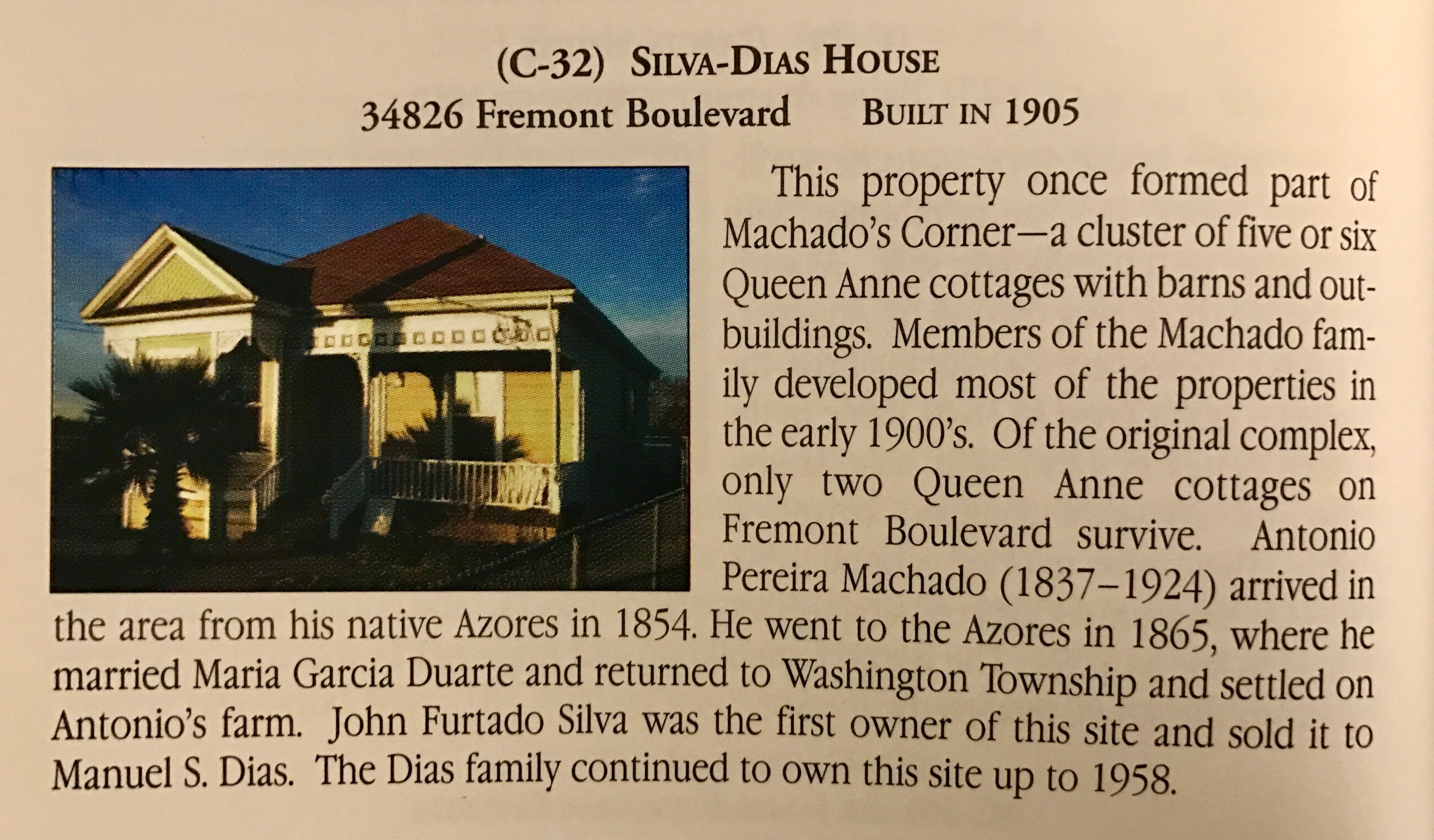 The Machado House's Queen Anne-style cottage design was common among the area's early immigrant settlers. Efforts were made to preserve the original design of the property and keep to its historical character by planting low-profile landscaping and added new fencing around the perimeter of the Machado property to maintain the integrity of the original single-family dwelling.
Machado House in early 2000, before the development: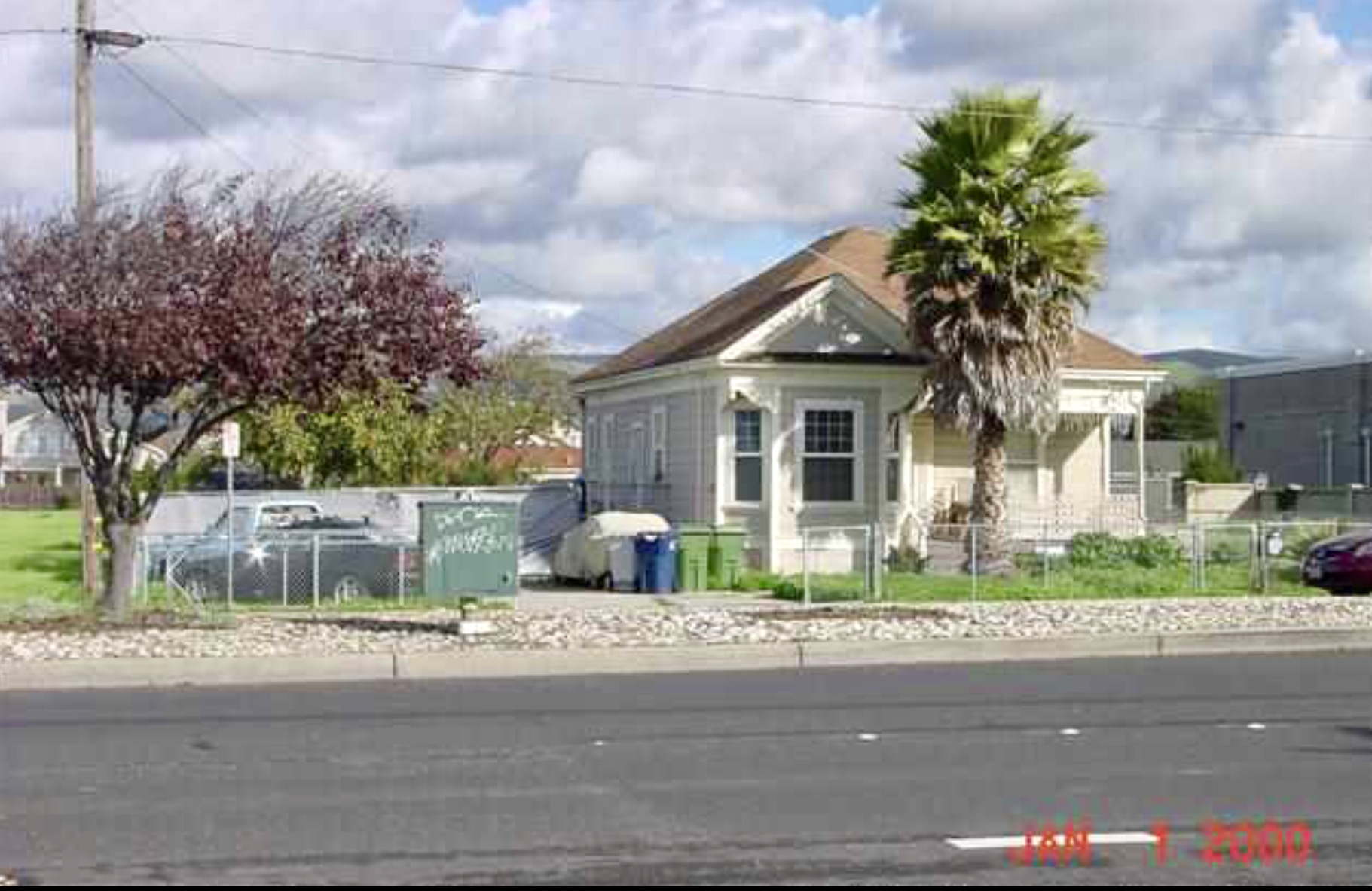 In August 2016, following the hearing and recommendations from the Historical Architectural Review Board Tri Pointe Homes began the restoration work.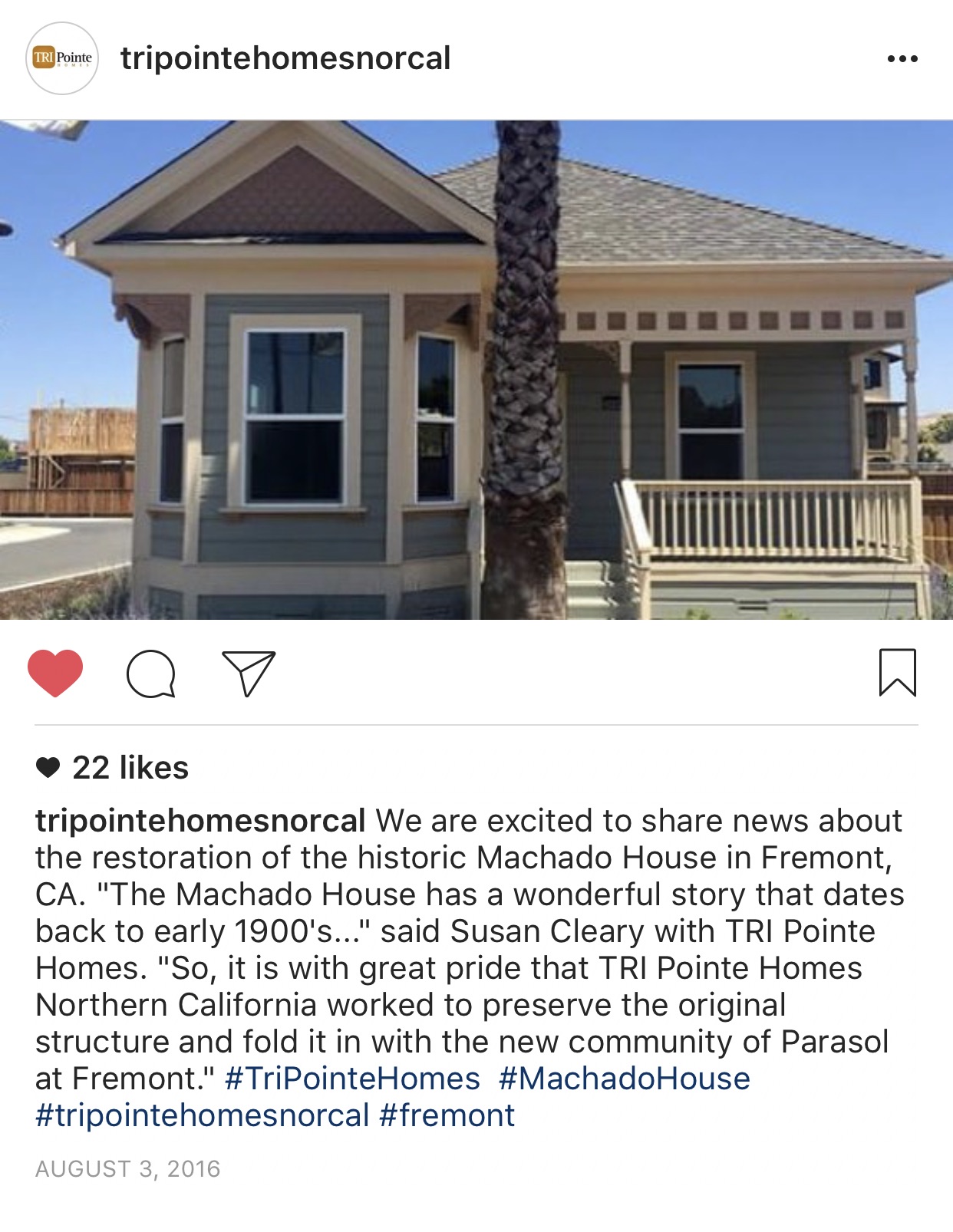 The Historic Resource Evaluation (HRE) determined that, although substantial changes to its historic setting have occurred over time, the Machado House still retains enough material and contextual integrity to be historically significant and, therefore, eligible for listing in the California Register of Historical Resources. Specifically, the Machado House currently retains its setting and spatial relationships as a single-family home historically located within a settlement of similarly-developed properties, primarily due to the significant amount of open space remaining around it.


Listing Information: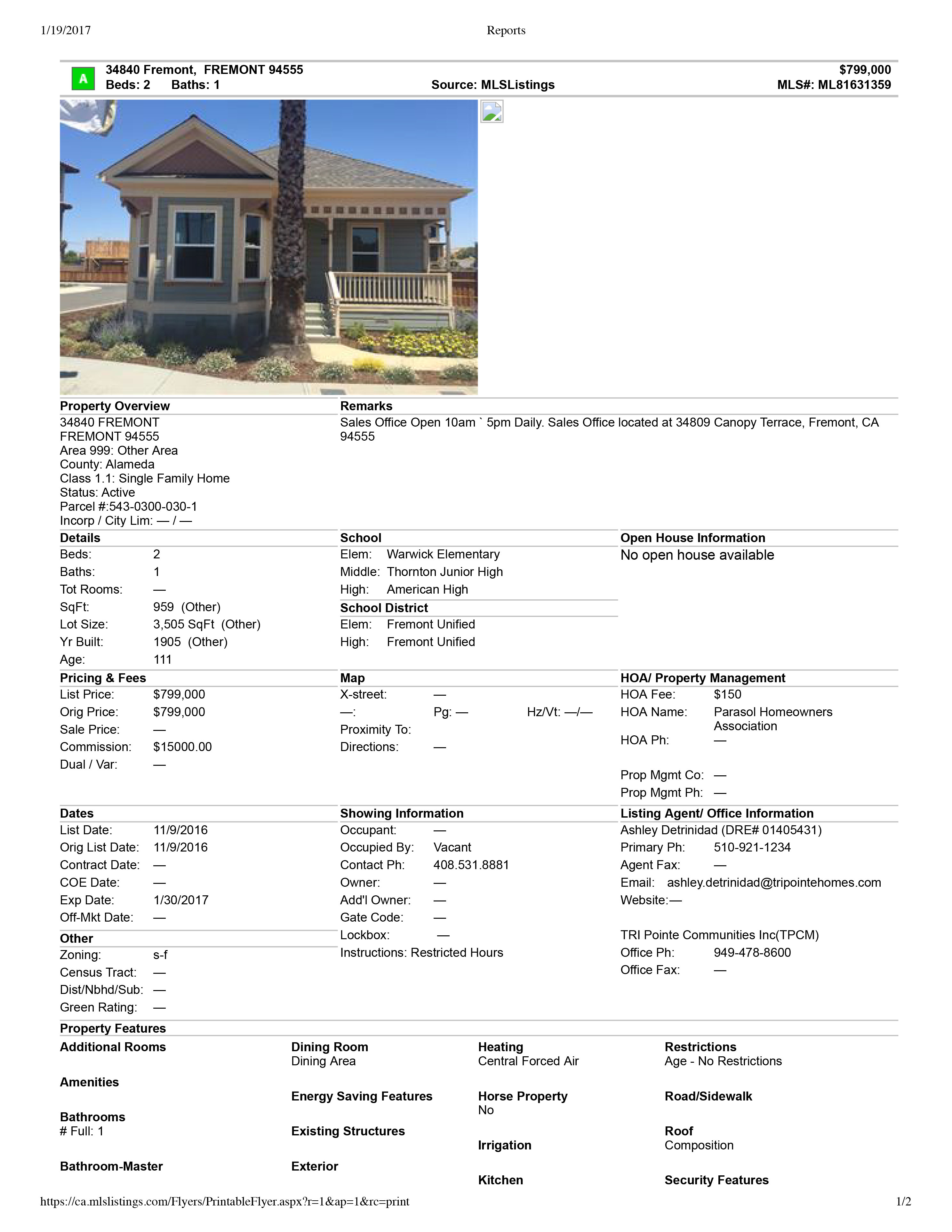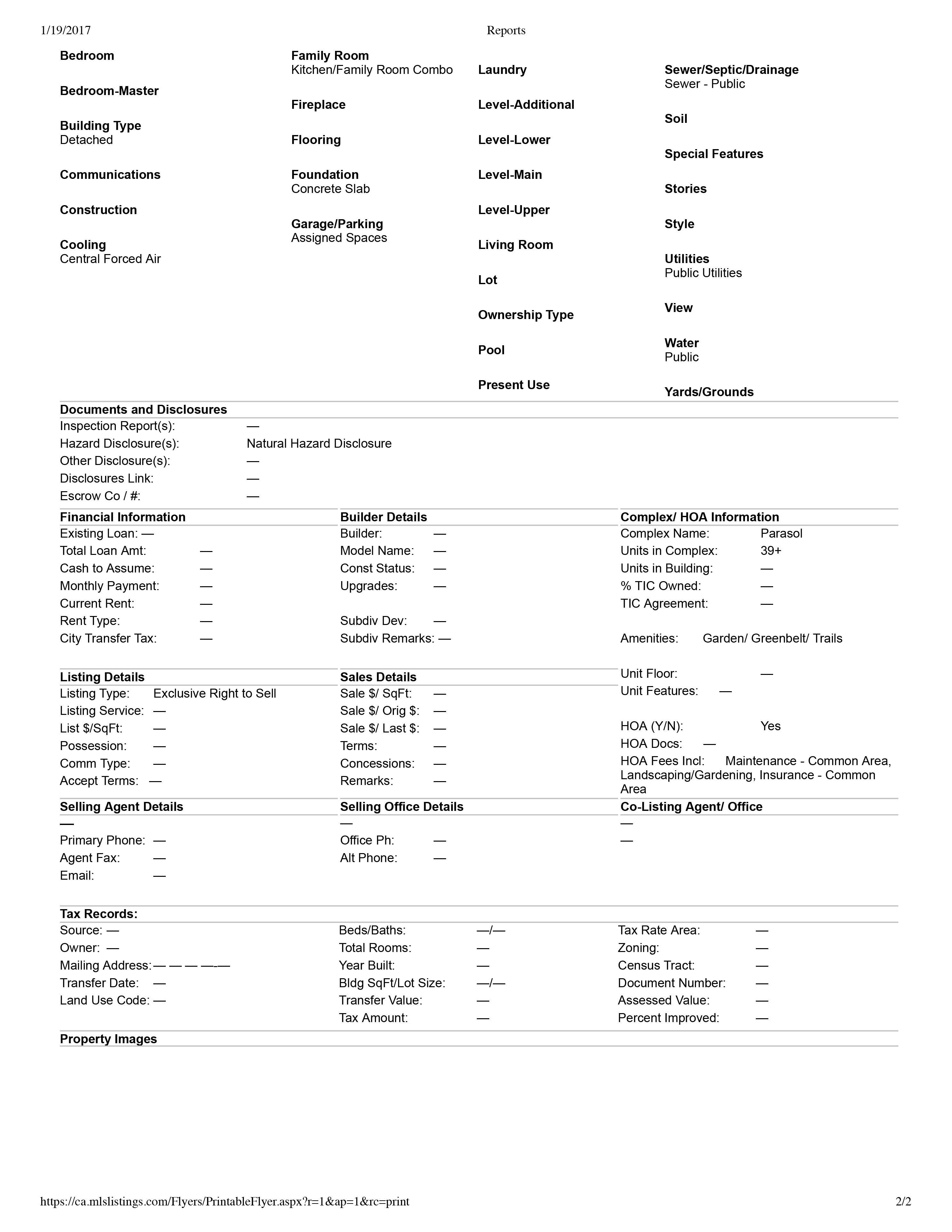 Contact Lily Garipova if you would like to see it
Cell: 415-910-3958

Cal BRE#: 02010731

Tips for Purchasing New Construction:
"Once you engage with the Home Developer without an agent, they usually won't let you use one later. Being represented by your agent may be beneficial during the negotiations of the price and upgrades, especially, during the early stage of construction."
Sources:
Source 1 – Book: Our city Fremont: A photo tour.