New Listings in San Francisco and Fremont are down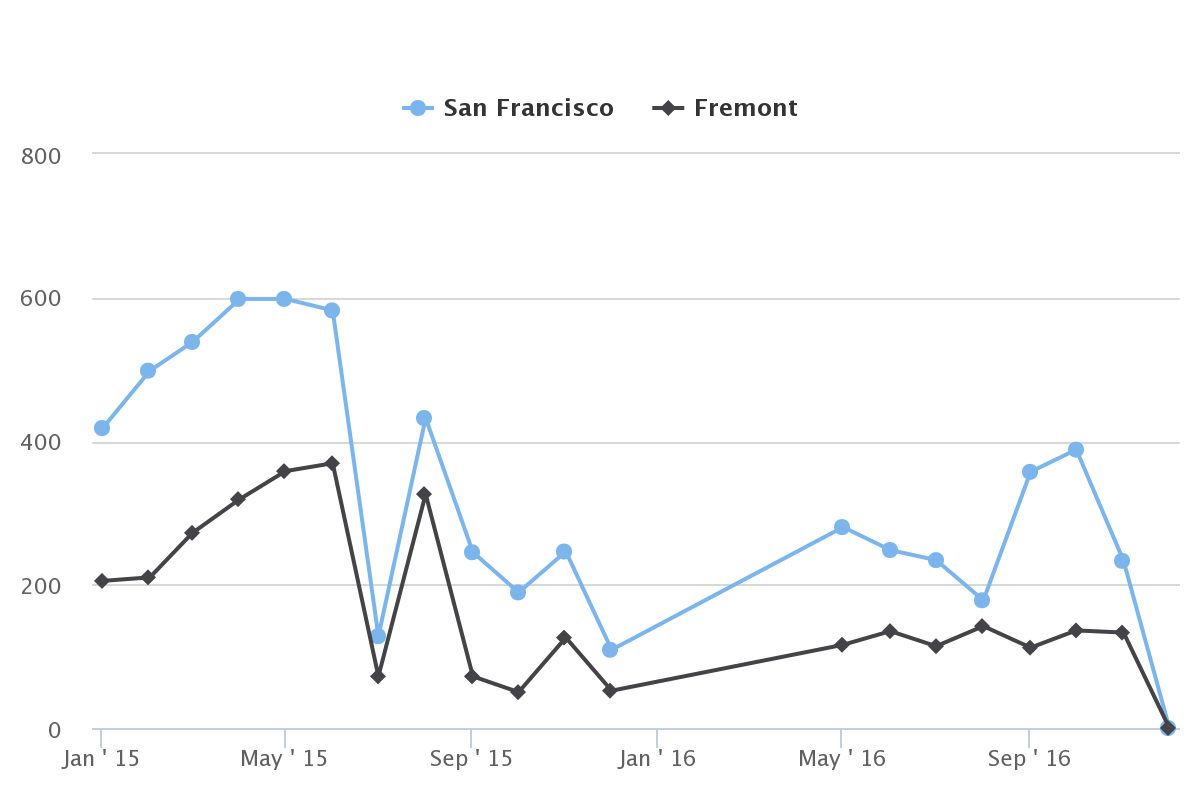 Median Listing Price in San Francisco and Fremont are up a bit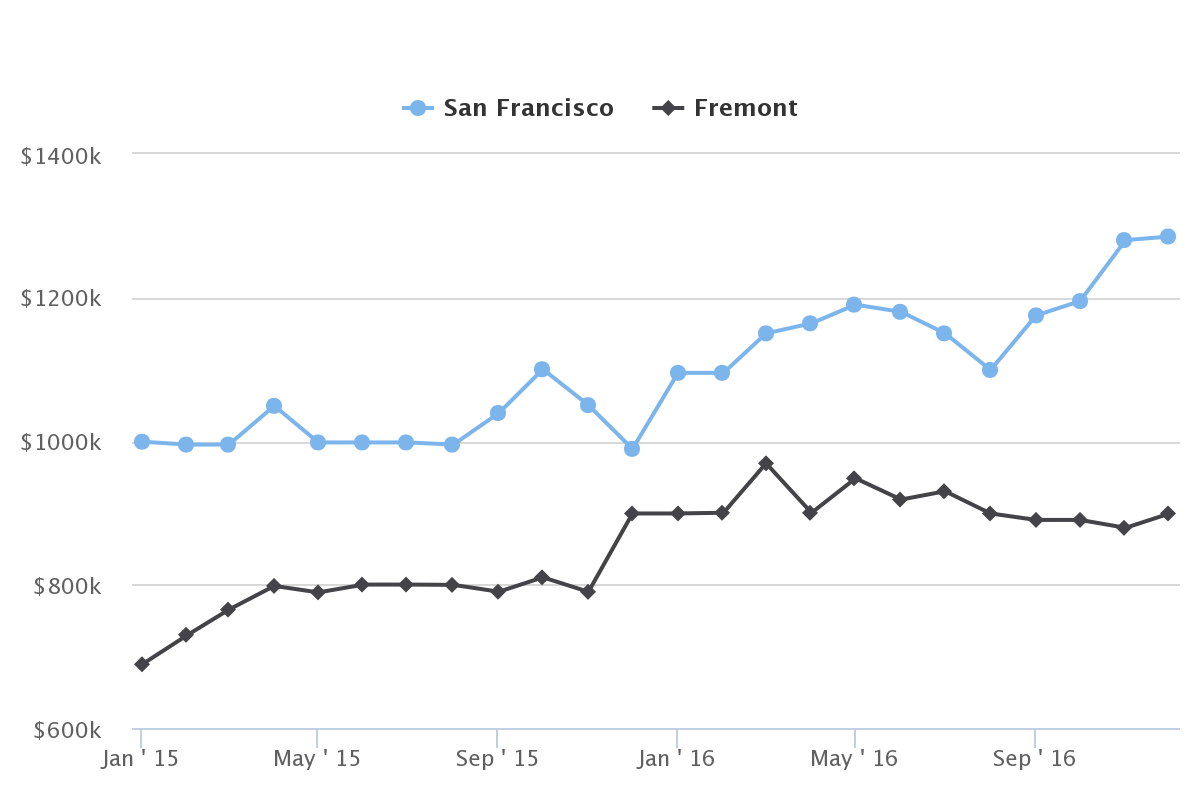 Graph Source
Bay Area Real Estate transactions down, but prices up a bit in October, but overall it was a quiet month, new figures show. However, it was just before Donald Trump was elected president, and mortgage rates jumped half a percentage point.
Anecdotally, real estate agents say some buyers have exited the market since the election because their loan got too expensive, they became unsure of their immigration status or just got cold feet. But so far, no data suggest that the election is having an impact on the local real estate market.
The median price paid for all homes sold in the nine-county Bay Area in October was $675,000, according to a CoreLogic report released Wednesday. That was up 3.8 percent from the previous month and up 6.1 percent year over year. The data include new and existing homes and condos that closed in October.
Year over year, the median price has risen for 55 consecutive months — since April 2012, CoreLogic said. October's median, however, was 4.9 percent below the Bay Area's all-time high of $710,000 set in June.
The number of Bay Area homes sold in October fell to 7,505, down 5.4 percent from the previous month and down 1.5 percent year over year. October sales were the lowest in five years and about 11 percent below the historical average for October.
Median prices can go up because of appreciation, a shift in the mix of homes sold toward higher-priced ones, or some combination thereof. In October, there was a definite shift to high-end homes in most parts of the Bay Area, said CoreLogic research analyst Andrew LePage.
This was especially true in San Francisco, where the median price jumped almost 20 percent since September to $1,225,000 in October. The city's all-time high was $1.3 million, set in April.